Fresh Blue Star Coffee Delivered to Your Door
Never run out of coffee again.
Now you can have your favorite Blue Star Coffee delivered at regular intervals, right to your door! Subscribing is easy.
Subscribe While You Shop
Find your favorite coffee, and choose the "subscribe" option before adding to your cart.
Choose your favorite coffees and have them arrive fresh at your door as often as you want.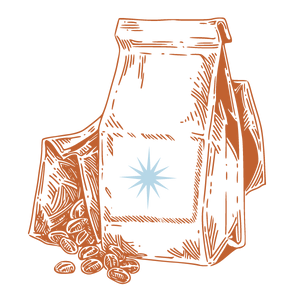 Already a Subscriber? Is this your first visit to our new website?
• You will need to create a NEW LOGIN to manage your account. You can do that by clicking here.
• Enter the email address associated with your current coffee subscription and a password of your choosing.
• Once you have logged in, your subscription preferences and order history will appear under 'Account Details' > 'Manage Subscription'. Here you are able to change your frequency, modify the quantity of coffee shipped, tweak your grind preferences, update your shipping details, and much more.
• Check out Frequently Asked Questions to learn more about these user friendly options.
Don't worry: your coffee subscription was transferred to our new system and will ship as normal regardless of whether you create a login. Creating a new login will enable you to manage all aspects of your subscription - and isn't it fun to be able to manage your own coffee preferences, on the fly?!
Close (esc)
Want to know what's brewing at Blue Star?
Join our online coffee community!
Subscribe to our newsletter to receive news, product updates and special promotions.
Age verification
By clicking enter you are verifying that you are old enough to consume alcohol.