Job Opportunities at Blue Star Coffee Roasters
Blue Star Coffee is a vibrant, award-winning coffee roasting company with a new state-of-the-art, 9000 sq ft roasting facility & coffee bar, located in one of the most beautiful places on earth.
Love People, Coffee and Community? Join our Team!
Interested in any of our open positions? Email your resume to:
meg@bluestarcoffeeroasters.com
Production Roaster
Blue Star Coffee Roasters is lookingfor an exceptional coffee-loving individual to train as a production coffee roaster. Click for more....
This is a responsible position that requires physical and mental stamina, mechanical ability, and the ability to lift 50lbs individually, & team lift 150 pounds. Basic math and record keeping ability, as well as
the ability to learn and use modern computer technology, and a solid commitment to the highest standards of excellence are a must.
Come join our team in a fast-paced mutually supportive production environment.
Blue Star Coffee is a craft coffee roasting company with a reputation built on great coffees and superior customer service.  At our core we are a group of hardworking coffee professionals dedicated to keeping our promises and exceeding our
customer's expectations.  We are focused
on continuing to scale our business with the help of a motivated, passionate Production Roaster.
Who YOU are:
You are a detail oriented, dedicated, and accountable person, with a love of coffee and dedication to the continual elevation of your craft.  You possess a high level of situational awareness, excellent time management, solid communication skills, and are
capable of handling multi-attention tasks well. 
Technical acumen and ability to learn and work with computer programs is required. Attendance is vital.  The work week is Monday – Friday.
Each workday is scheduled from 7:00am to 3:00pm, but at times the work may be completed a little early or require a few extra hours – it's all
part of working with fresh coffee.  We do
our best to keep the schedule consistent, but your day is not over until the work is complete.  Your team will depend on your attendance.
Showing up on time every day, truly caring about quality, offering your help to other teams, and quickly learning each role will be vital to your
success.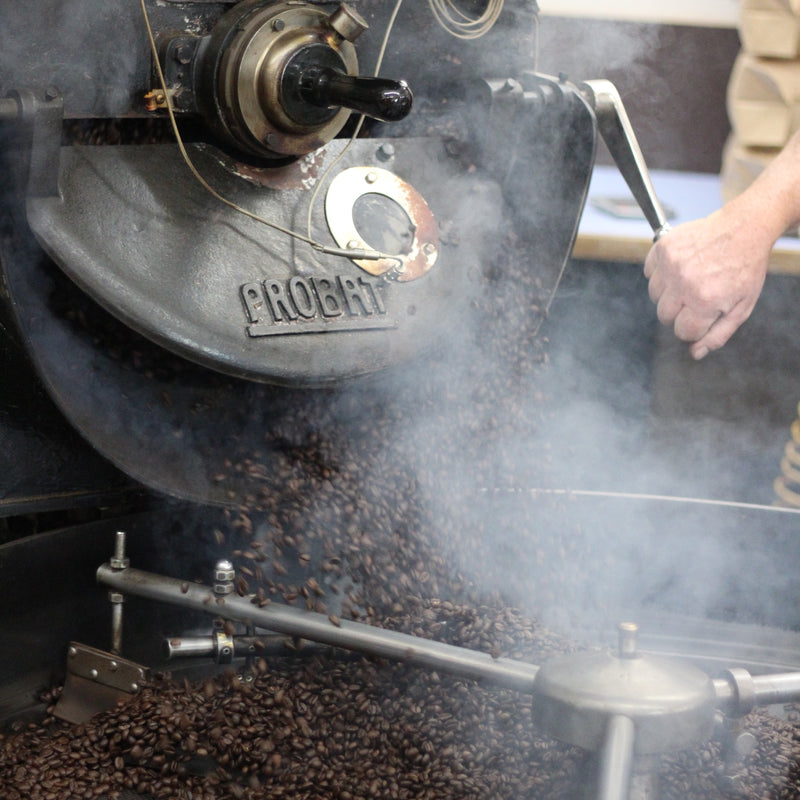 ---
What does the Production Roaster do?
The production coffee roaster is responsible for the maintenance
and operation of the roasting equipment in order to fulfill the daily roasting
schedule, being sure to adhere to the practices and quality standards of the
department.  You will be responsible for the recording and logging of data that is required to ensure that all regulations and department standards are being met. 

You will be working independently, but within the mindset of the entire
production team, as well as helping in other areas as needed.  You will assist in quality control including
tasting coffees, lab setup and cleanup, and record keeping/transcribing.  This position will report to the Roasting Supervisor.
Compensation:
Pay: $28 to $35.00 per hour, based on experience.
Paid Sick Leave
Paid Vacation
Health Insurance
Blue Star Coffee Roasters is an equal opportunity employer.
Interested? Send us your resume! 
info@bluestarcoffeeroasters.com
We're looking forward to meeting you!
Barista
Do you love coffee, people and community? Have a knack for making folks feel both welcome and seen? Love a fast paced, quality focused work environment? Then this might be the job for you.
Blue Star Coffee is hiring for the position of barista at our coffee bar & roastery in Twisp.
We're looking for people with strong customer service skills, a team work ethic and a desire to elevate their skills & expertise in coffee and espresso preparation.
Experience welcome but not required; we offer extensive training.

This is 20 - 30 hour per week position, with availability on weekends and holidays a must.

Starting wage range is $17 - $20 per hour + tips, with room for growth.

Interested? Send your resume to: meg@bluestarcoffeeroasters.com

We can't wait to meet you.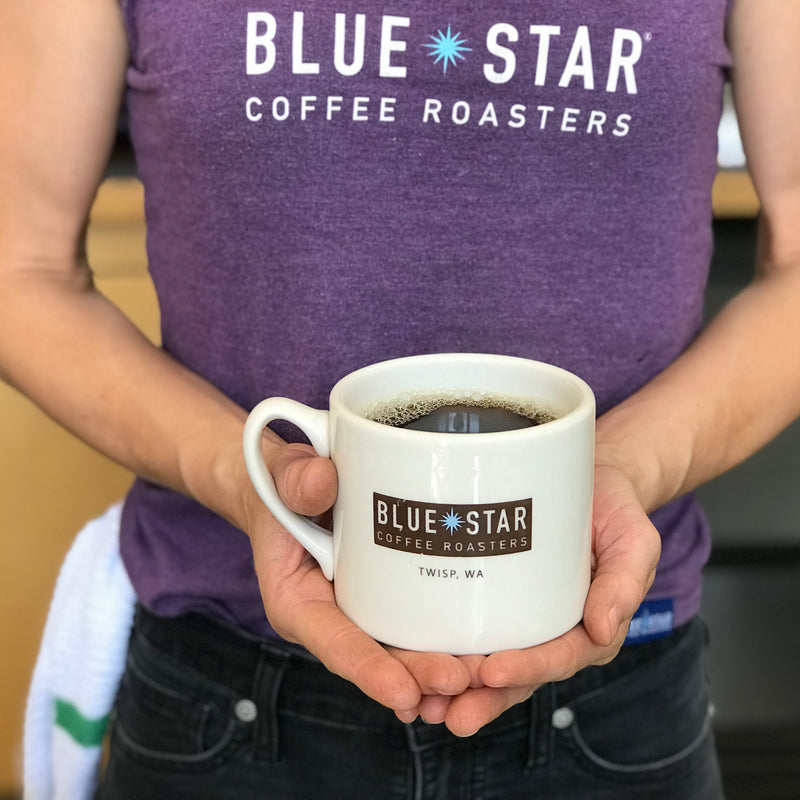 ---
Close (esc)
Want to know what's brewing at Blue Star?
Join our online coffee community!
Subscribe to our newsletter to receive news, product updates and special promotions.
Age verification
By clicking enter you are verifying that you are old enough to consume alcohol.