Job Opportunities at Blue Star Coffee Roasters
Blue Star Coffee is a vibrant, award-winning coffee roasting company with a new state-of-the-art, 9000 sq ft roasting facility & coffee bar, located in one of the most beautiful places on earth.
Love People, Coffee and Community? Join our Team!
Interested in any of our open positions? Email your resume to:
meg@bluestarcoffeeroasters.com
Barista
Do you love coffee, people and community? Have a knack for making folks feel both welcome and seen? Love a fast paced, quality focused work environment? Then this might be the job for you.
Blue Star Coffee is hiring for the position of barista at our coffee bar & roastery in Twisp.
We're looking for people with strong customer service skills, a team work ethic and a desire to elevate their skills & expertise in coffee and espresso preparation.
Experience welcome but not required; we offer extensive training.

This is 20 - 30 hour per week position, with availability on weekends and holidays a must.

Starting wage range is $17 - $20 per hour + tips, with room for growth.

Interested? Send your resume to: meg@bluestarcoffeeroasters.com

We can't wait to meet you.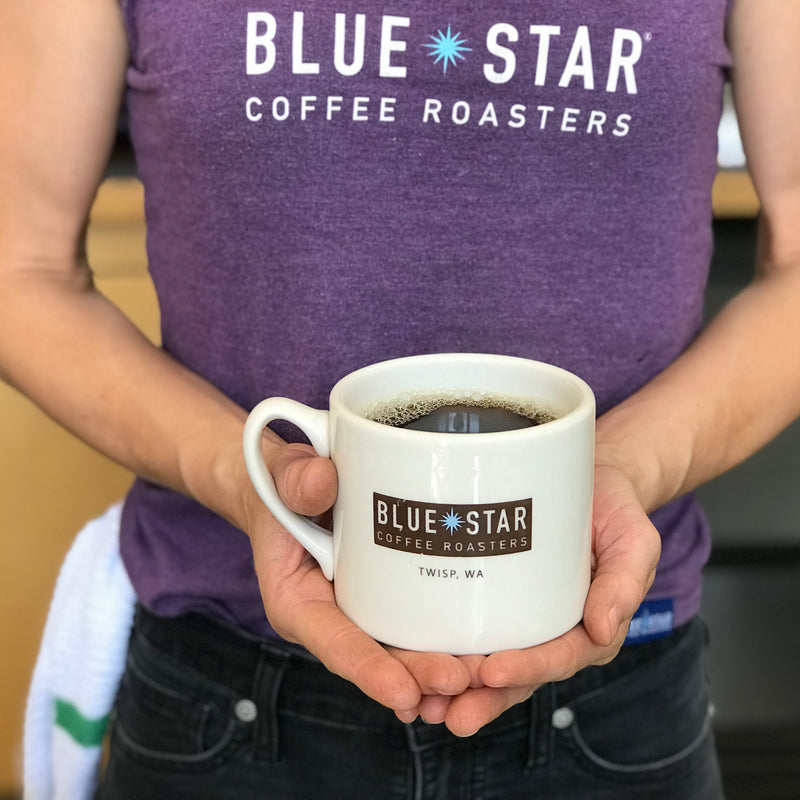 ---
Close (esc)
Want to know what's brewing at Blue Star?
Join our online coffee community!
Subscribe to our newsletter to receive news, product updates and special promotions.
Age verification
By clicking enter you are verifying that you are old enough to consume alcohol.