Full Body & Flavor Every Time
Full immersion + fast extraction under pressure = a delicious concentrate that is similar to espresso
What You'll Need:
An Aero Press brewer
Aero Press brewing accessories (included with the brewer):
Paper filter
Aero Press coffee scoop
Funnel
Stirrer
2 Aero Press scoops of finely ground coffee
Kettle
12oz of cold fresh water + some for rinsing
A timer is helpful (smart phones work great!)
Step 1:
Place a clean Aero Press paper micro-filter into the filter cap and screw the cap onto the brew chamber.
Step 2:
Place the chamber on top of your cup, cap down, and pour a few ounces of hot water through the filter to pre-wet it.
Pro-Tip:
pre-wet your filter to keep the coffee oils from being absorbed by the paper and to warm your cup.
Step 3:
Pour out the pre-wet water in the bottom of your cup and add a couple of ounces of fresh hot water to the bottom of your cup to brew into.
Step 4:
Measure two Aero Press scoops of grounds into the brew chamber.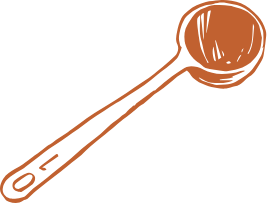 Step 5:
Using the plunger to measure, pour hot water (≈ 200˚F, or just off the boil) to fill the plunger ½ way, then pour the measured water into the brew chamber.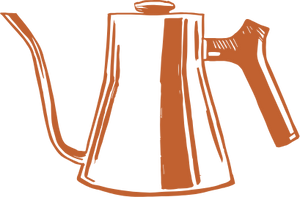 Step 6:
Use the stirrer to quickly and gently moisten grounds (don't over-stir).
Step 7:
Steep grounds for 10 seconds, then gently but firmly depress the plunger.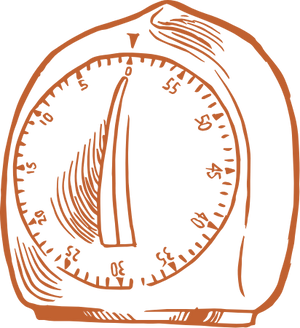 Step 8:
Remove the Aero Press brewer from you cup and add hot water to taste. Enjoy!